Benefits of working with Concord International
The Concord International vision is to provide high quality education to young people around the world.  This may be in their home country, in the virtual world or within the UK.   The aim is to establish a network of Concord schools around the globe that will share the Concord International ethos.  These schools will be supported by 'Virtually Concord': Concord International's virtual learning platform.    They will also gain from the experience of the Concord International staff team and from direct and indirect links to Concord College in the UK.
What we offer:
Concord College brand
Global Principal Neil Hawkins MA Cantab former Principal of Concord College (2005 – 2021)
Professional support
Documentation for policies and curriculum
Advice over school design
Expertise in British education from ages 4 to 18
Quality assurance visits
What we need in a partner:
Commitment to high quality outcomes in education underpinned by a holistic vision
Capital to finance the building and running of a school
Proven track record in development and delivery of complex projects
Understanding and expertise in local conditions in the education market, regulatory climate (local and national government regulations) and local education provision and expectations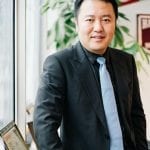 I attended Concord College UK in 1998 and my experience as a former student provided the incentive for me to cooperate with Concord College as a partner when the opportunity arose for me to set up a bilingual school in in Huangpu, Shanghai's central district, which shares the same values as Concord College and incorporates Chinese traditions as well. At Concord, we mixed with students coming from over forty different countries, and some of them were the sons or daughters of those who had previously studied there. It is this kind of inheritance of humanistic spirit that makes the school so charming. I am very grateful to have studied at a school as warm as a family and very willing to share my own experience. I feel that education of this type can indeed change people's lives.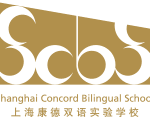 Mr Francis Ping, Fan – Chairman, Shanghai Concord Bilingual School